My Home Gallery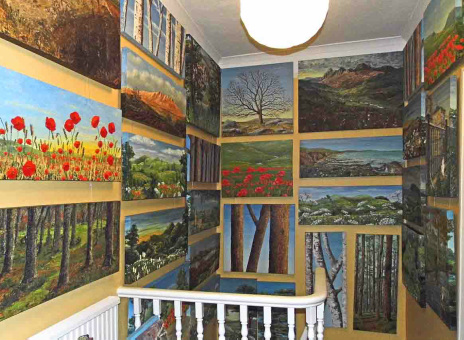 I work from a studio near my home in the World Heritage site of Saltaire, West Yorkshire, a village created by the textile entrepreneur, Titus Salt in the 1850s.

The village is increasingly known for the Saltaire Arts Trail held there in May, when a number of houses, including my own are open to the public. In 2013 we had well over 2000 people through the house. Outside these times I'm happy for visitors to come to browse completed works or discuss commissions, but please do ring or contact me by email first.

There's always a good stock of paintings and a chance to see new works as they come off the easel, before going out to galleries.

---